"Once bread becomes toast, it can never be bread again."
Favorite Edward Teach brew
The Session IPA is my favorite! It's so clean and crisp with an ABV that isn't too high, just the perfect amount.
What I love about my job
The people I work with. They make it seem more like a vacation than an occupation. I look forward to going to work every day.
Why do you love Wilmington?
What's not to like about Wilmington? Beaches, Breweries, the people.. I love it all.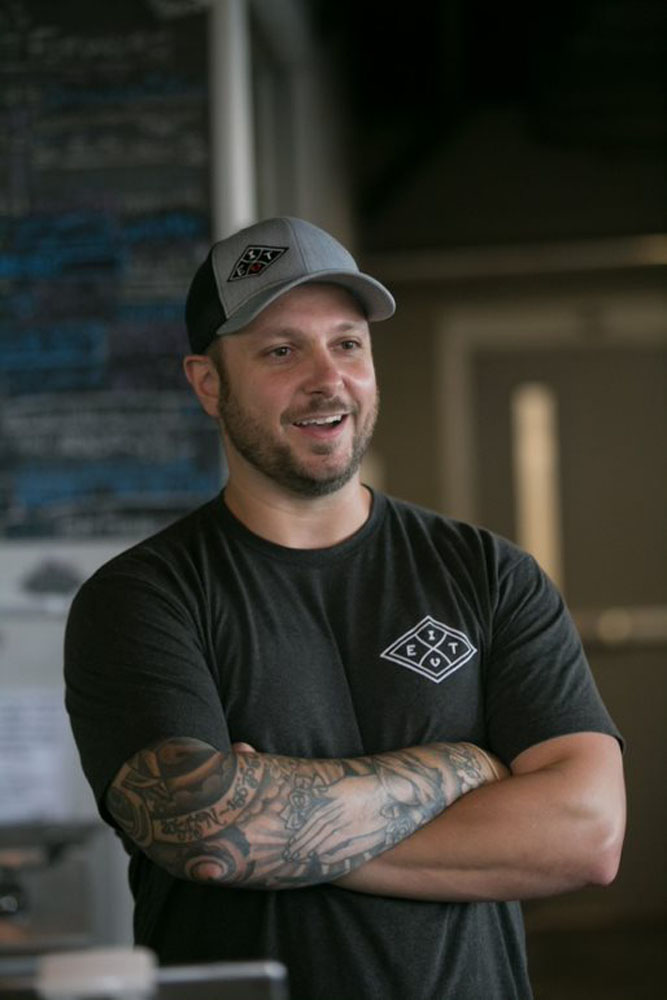 "If you think about it, fish have sex in water, that's disgusting. Steer clear and stick with beer."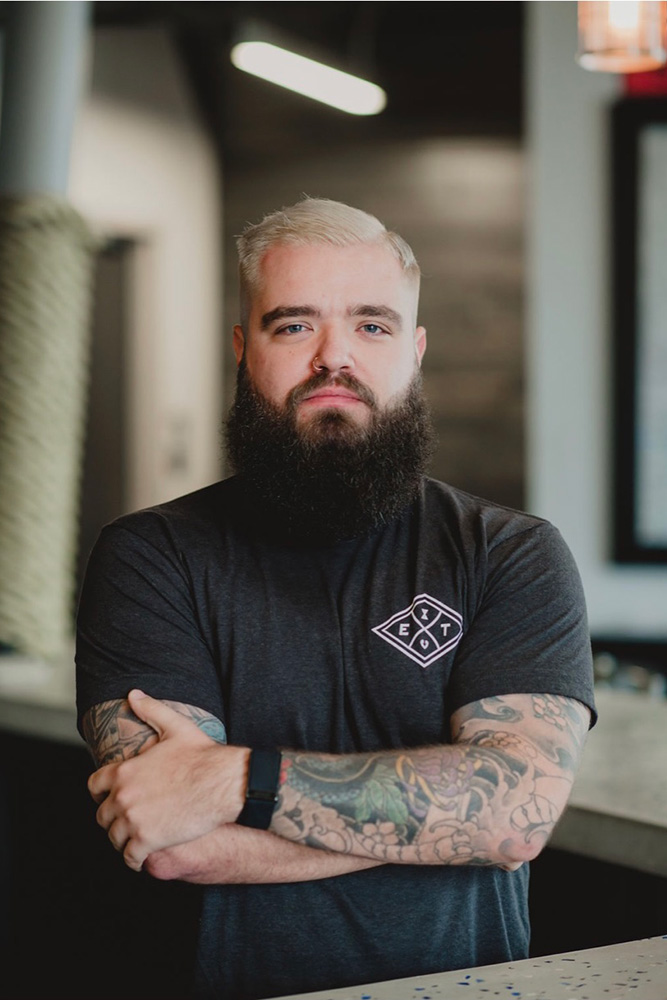 "You treat an outside wound with rubbing alcohol. You treat an inside wound with drinking alcohol."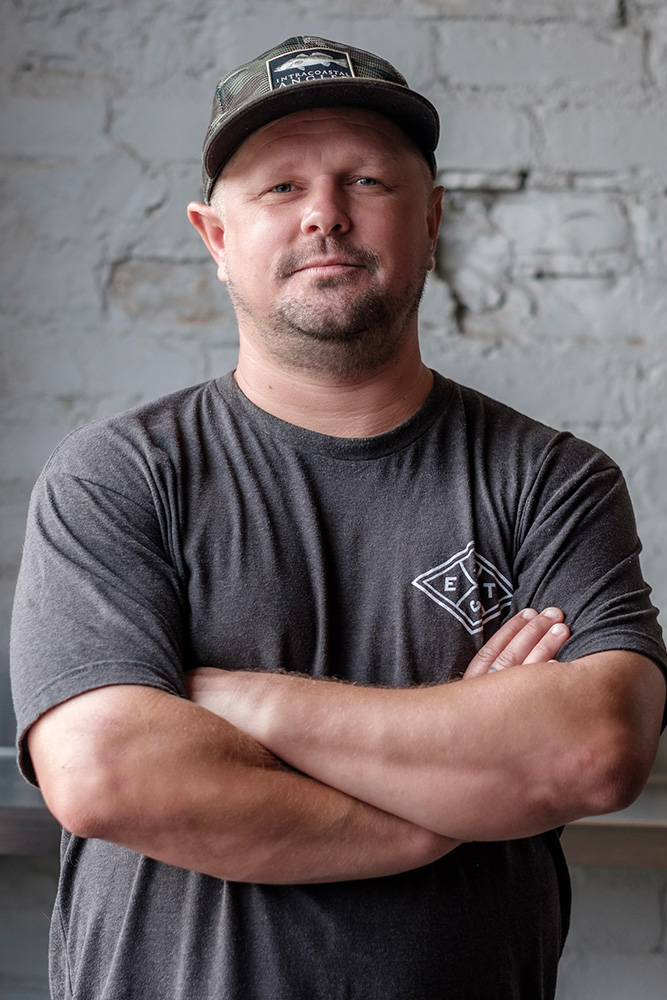 "Everyone needs to believe in something. I believe I'll have another beer."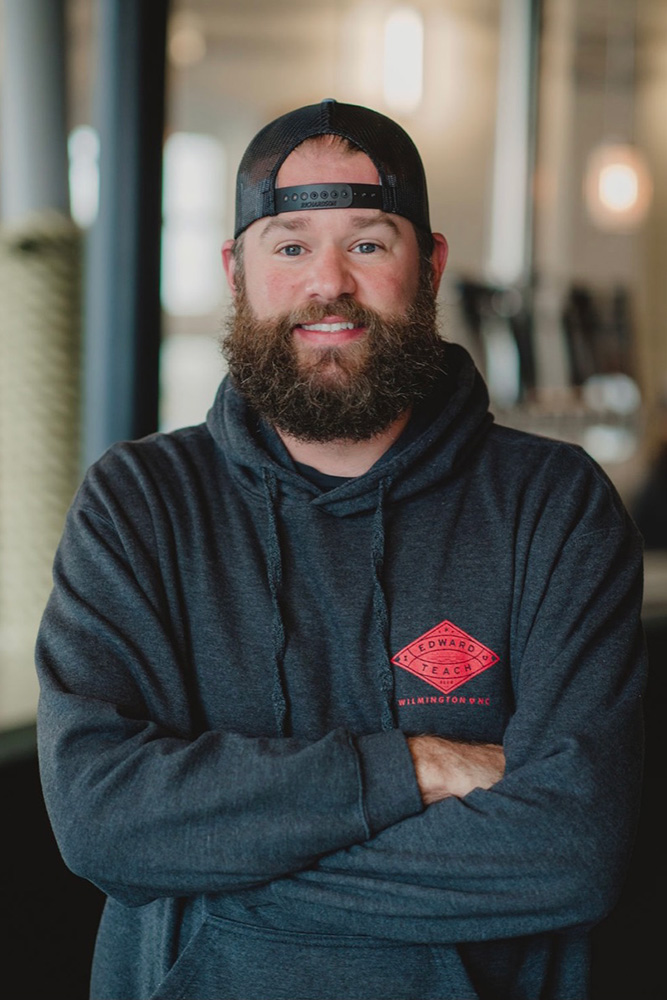 "When I read about the evils of drinking beer, I gave up reading."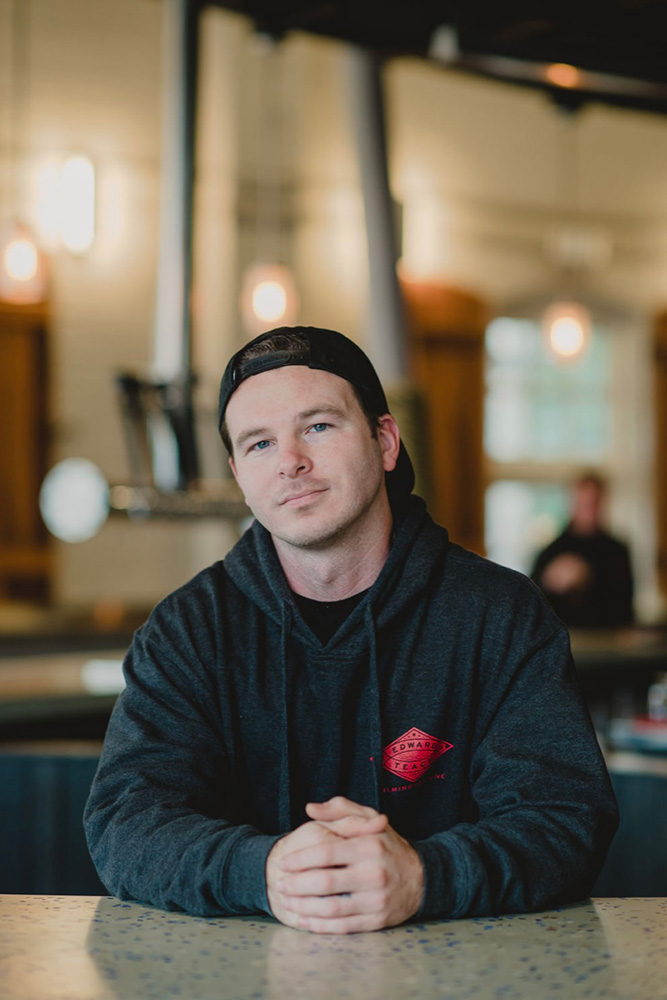 "Take a Pitcher, It lasts longer."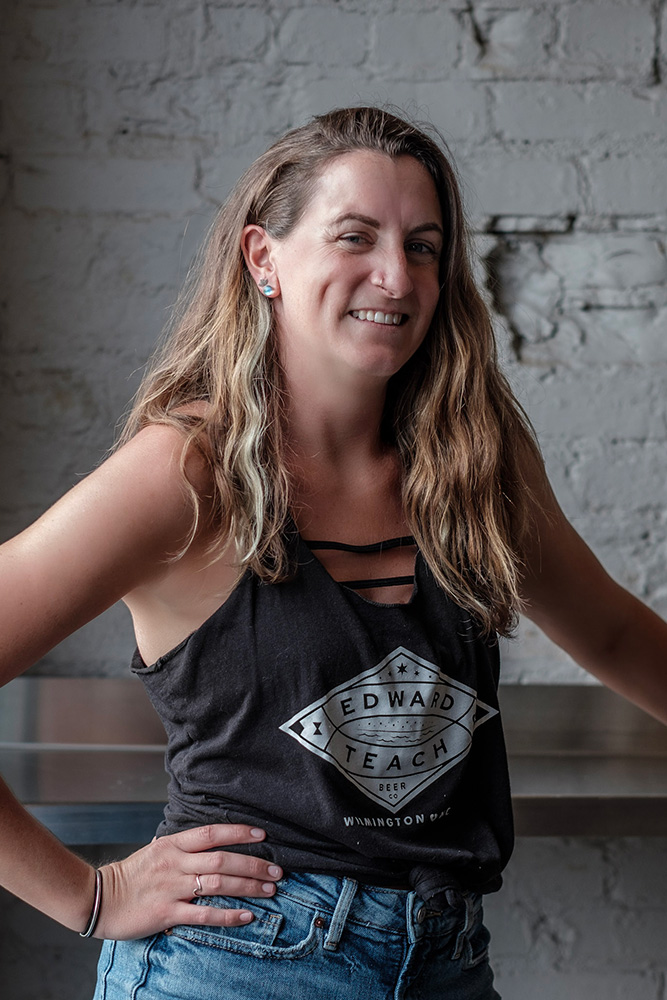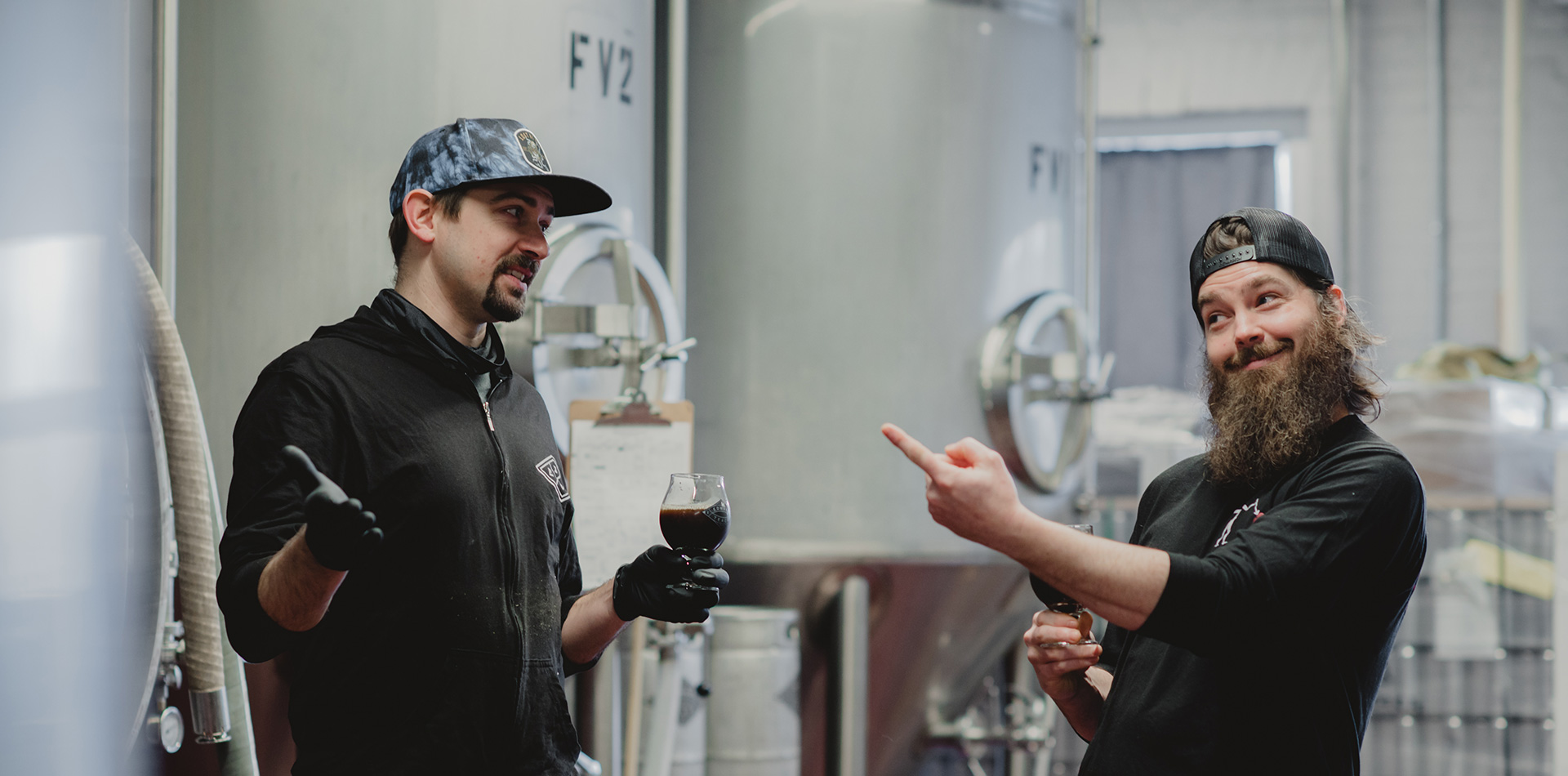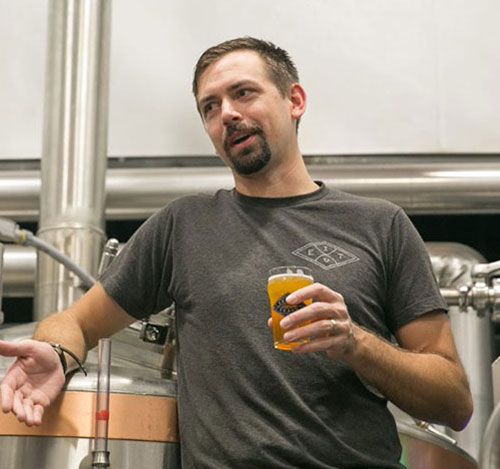 "It's a labor of love, you better love your labor."
How long have you been in the brewing business?
I started homebrewing in 2009, but it wasn't until 2014 when I began part-time work with Bull Durham Beer Co. and took a fulltime position with them in 2016 where I served as the Assistant GM for opening and running a taproom. It was 2017 when I began fulltime with Edward Teach Brewing.
What is your favorite style of beer to make? To drink?
I really enjoy brewing darker beers because the specialty malts really give off beautiful chocolate, coffee & nutty aromatics during the mash. For my go to beer, I personally favor the Devil's Son IPA.
What would you recommend to a first time visitor to Edward Teach?
Afternoon – The German Lager, Teach's Peaches or Session IPA
Evening – Devil's Son IPA, Pontus DIPA, or a rotating tap/seasonal
What do you love most about your job? About Edward Teach? About Wilmington?
First off, I love this industry because of being hands on and there are always new challenges to overcome and learn from. My job allows me to be creative in recipe design and allows me the independence to manage our brewing production. The staff at ETB is also a great collection of people, which positively influences our work environment.
Why do you love Wilmington?
Wilmington is my hometown and I was raised here since 4 years old. The coastline of the Cape Fear region is a beautiful piece of nature that I will never stop enjoying and respecting. I also moved back to Wilmington with a wife and our son, which gives me great joy to see him growing up in my same hometown.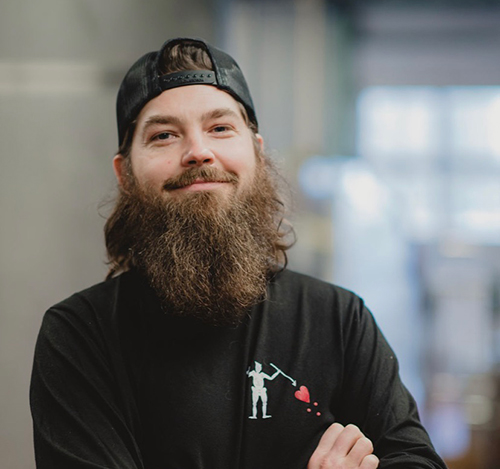 "Back off man, I'm a brewer."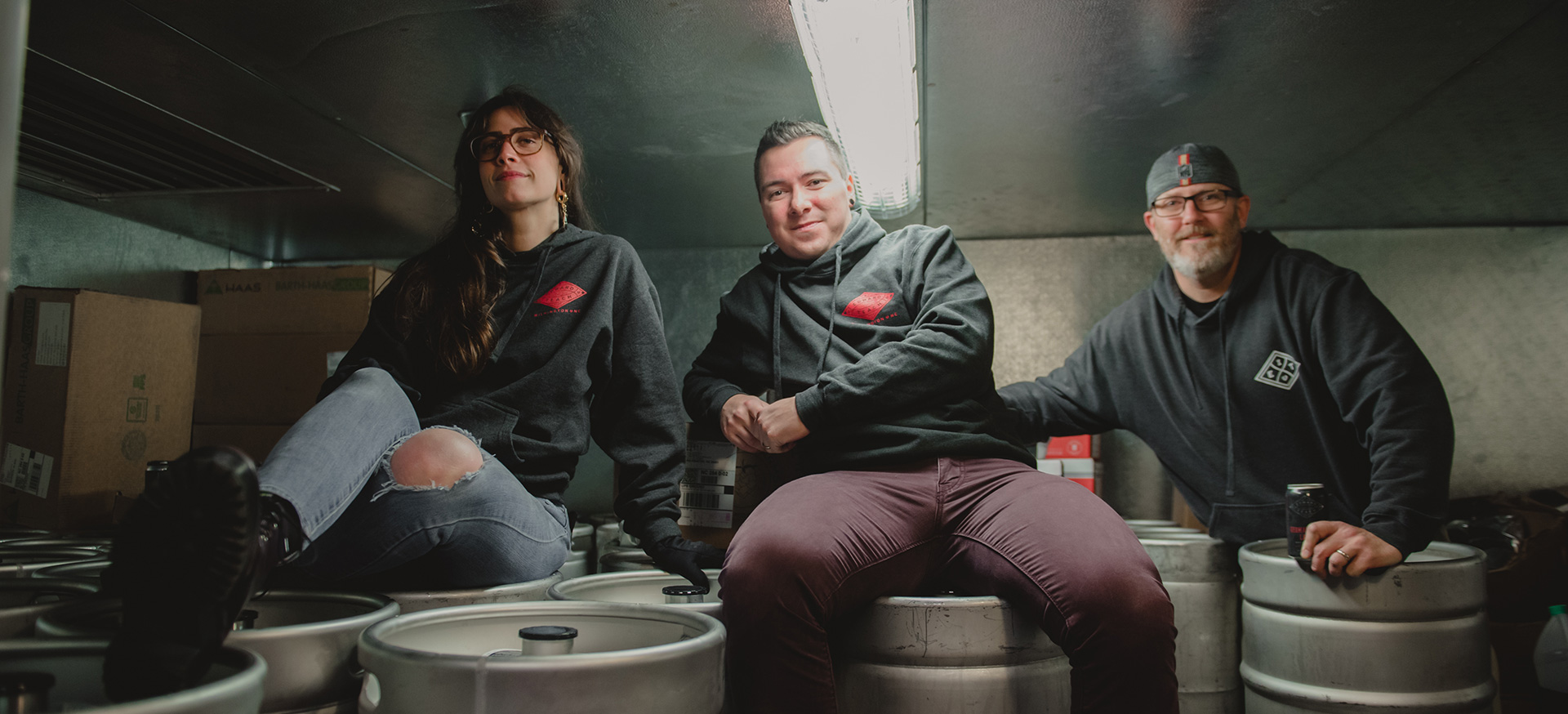 New @ Edward Teach—we are now distributing in Raleigh!
Josh – Distribution Manager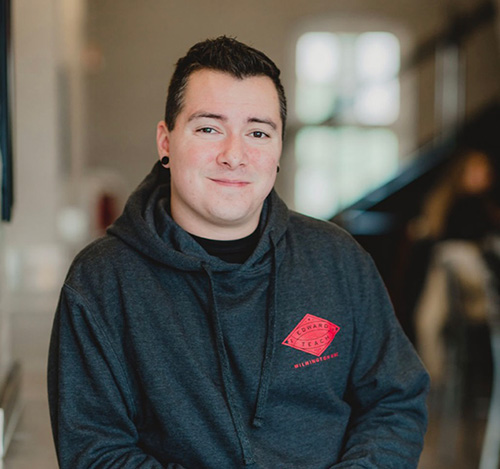 "Beer makes you feel the way you ought to feel without beer."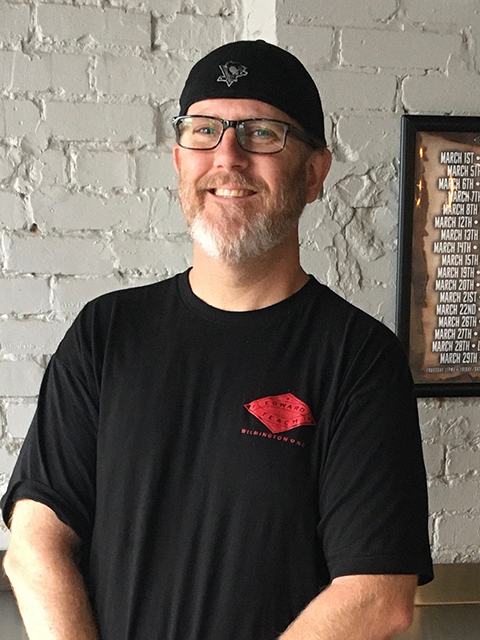 South Wilmington & Brunswick County
"Stop trying time make everyone happy, you're not beer."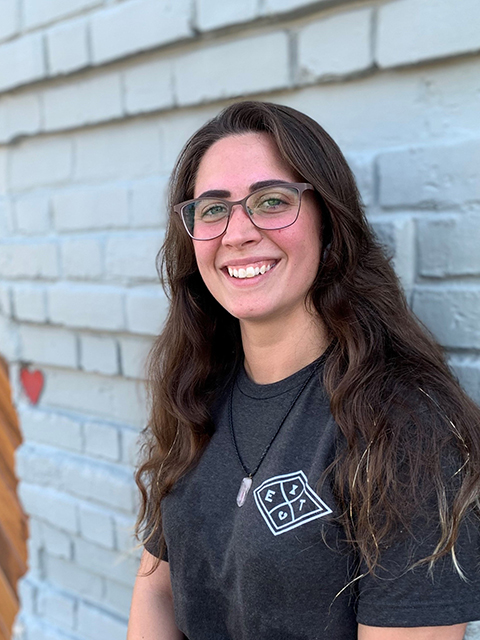 Wilmington & Carolina Beach
"Treat beer the way you want to be treated."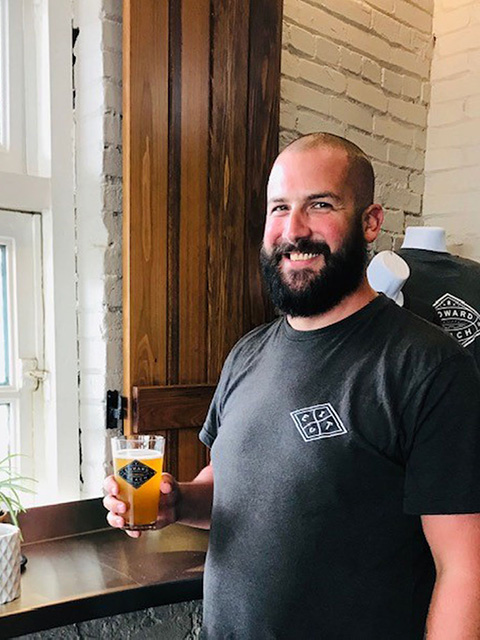 Raleigh
"Beer…the cause and solution to all of life's problems."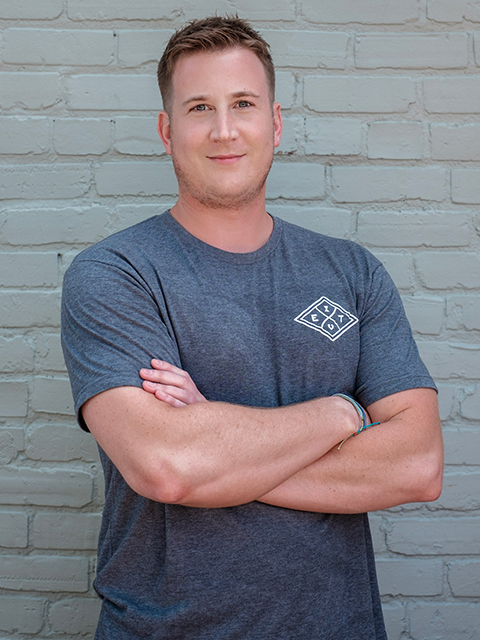 "I've only had 3 in dog beers."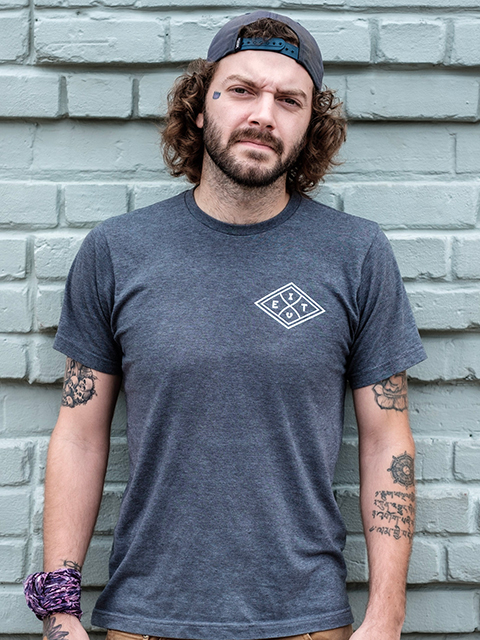 "I used to drink a lot of beer. I still do, but I used to, too."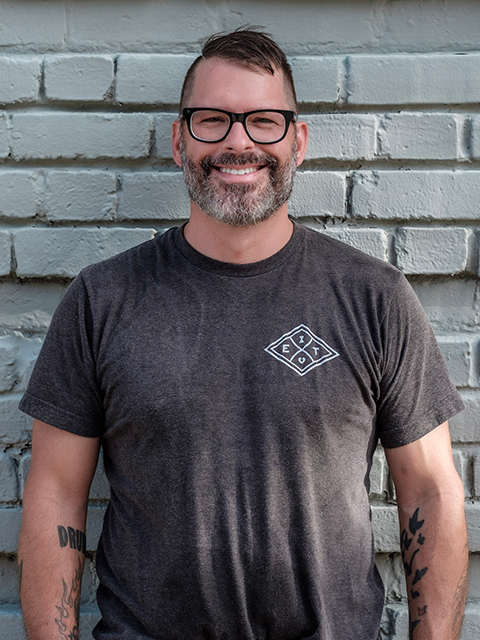 "Bold as a stout, smooth as a hazy, and sharp as a sour."